One of the biggest and most influential NFT conferences, NFT NYC 2023, begins this week from April 12 to 14. In its fifth year, NFT.NYC brings together the global NFT community. Fans, collectors, influencers, speakers, and creators all have a voice at the leading annual non-fungible token event. This major conference, held in New York, attracted tens of thousands of attendees for NFT NYC 2022, and it's shaping up to be a mega event again this year.
This week is an opportunity for companies and individuals to connect, learn, and shape the future of tech through NFTs with talks, art showcases, community events, and more. This is your guide to what to expect at NFT.NYC 2023.
Key Session Tracks at NFT NYC 2023
Thousands of influential speakers will be covering topics across the NFT space. Most sessions fall into a few impactful categories and will feature multiple speakers that may be of interest to attendees.
The NFT Landscape Today
Though it's still a relatively new industry, the NFT space has already evolved and grown exponentially in just a few years. It's important to discuss things like NFTs and IP rights, especially as digital ownership becomes more important. There are also sessions on how interoperability will impact traditional markets, and how NFTs could overturn the art world. 
How NFTs will change the way we look at legacy industries still remains to be seen. Will NFTs overtake traditional art? Can they exist together? What are the implications for provenance? There's a lot to discuss about the current landscape. But despite concerns heading into 2022, the NFT ecosystem is still strong and growing in 2023. 
NFTs and Community Building
Another important aspect of the NFT world is how it facilitates communities. NFTs have not only helped bring people together, they have created a place for technologies to intersect and grow with communities forming around those new and innovative ideas.
Some talks include topics like how to build strong communities and ways to form relationships between creators and their followers, things every brand, creator, and project desperately wants to know. There will also be innovative ideas presented in the ongoing discussion about modern and online communities. Could a CaaS (community as a service) be the next way in which people connect?
NFT  Investment and Business Development
The conference would be incomplete without hundreds of topics covering investment and business.
Companies and investors are all eager to learn how NFTs will shape the future of brand and business development. There are many sessions to choose from ranging from marketing, to branding, to investing, to legal and regulatory issues.
Use Cases for NFTs
Many people don't become interested in what a non-fungible token has to offer until they fully understand the potential use cases. Among many speakers presenting on how the world will change with NFTs, there are large visions and possibilities. Art, entertainment, immersive experiences, identity, digital assets, and social engagement are all important.
But two of the most prominent topics at NFT NYC 2023 are music and gaming. Sessions like music NFT uses and the intersection of live music and technology are just the beginning, along with discussions about gaming projects and collectibles.
The Past, Present and Future of NFTs
It's also important to highlight where NFTs have been, where they are, and where they're going. One session called The Past, Present and Future of NFTs will give attendees an overview of the global NFT community and what the future holds.
Thousands of industry leaders, enthusiasts, influencers, developers, and artists are coming together for the biggest NFT event of the year. And NFT NYC 2023 will not disappoint. If you don't have a ticket, you can get one here.
Trust Machines Speaks at NFT NYC 2023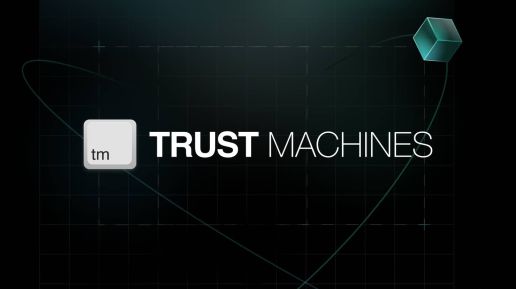 Two notable sessions to attend will feature leaders of Trust Machines. As Bitcoin NFTs and Ordinals proliferate in the NFT world, they're shaping how people view Bitcoin and web3. Rena Shah, Head of Operations at Trust Machines, will moderate a panel on the topic of Bitcoin Ordinals, which promises to unpack all the important highlights of Ordinals and where Bitcoin NFTs are headed.
Another key topic being discussed in the NFT ecosystem is decentralized NFT communities. Chris Castiglione, co-founder of Trust Machines product Console, will explore how the decentralized chat app for web3 allows communities to gather on their own terms. Major security concerns the world shares about centralized tech giants owning social platforms can be dispelled with truly decentralized identity.
A Few Questions to Guide You Through NFT NYC 2023
Even after reading our guide, you may have a few more questions about what else there is to see at NFT NYC 2023. Here are some of the other events and exhibitions visitors may want to explore, along with key details about the conference.
When Does the NFT NYC Conference Take Place?
The NFT NYC dates are April 12-14, running daily from 9:30am – 6:00pm eastern USA time.
Where Exactly is NFT NYC Hosted?
NFT.NYC will be hosted at North Javits Conference Center in Hudson Yards, New York City. 
What's Exhibited at NFT NYC 2023?
Some of the things to do and see include:
More than 1,500 NFT talks

NFT art billboards in Times Square
Are There Notable Events Taking Place at NFT NYC 2023?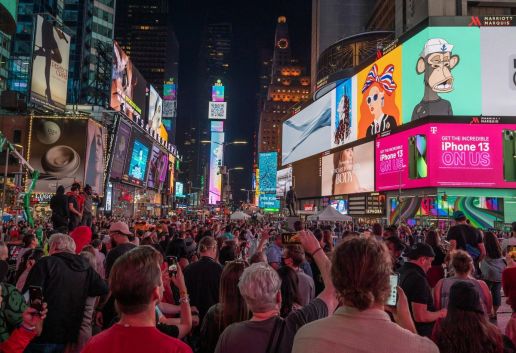 Some of the official community events include:
Unstoppable WOW3 (Women of Web3) Brunch

NFT.NYC Times Square Roadblock

Enter the Inclusiverse: Gallery Opening
Community Artist Showcase at NFT NYC
Thousands of NFT artists applied to showcase their art, and the top entries will be showcased.